Hi! I'm Kat Benson
Registered Dietitian Nutritionist & Nutrition Communicator
Services
Kat is involved in a variety of services including
Nutrition coaching & nutrition counseling

Informing and inspiring the p

ublic

about evidence-based n

utrition information and application for a scam-free, healthy lifestyle

Guiding ethical products and companies to audiences that can benefit from quality products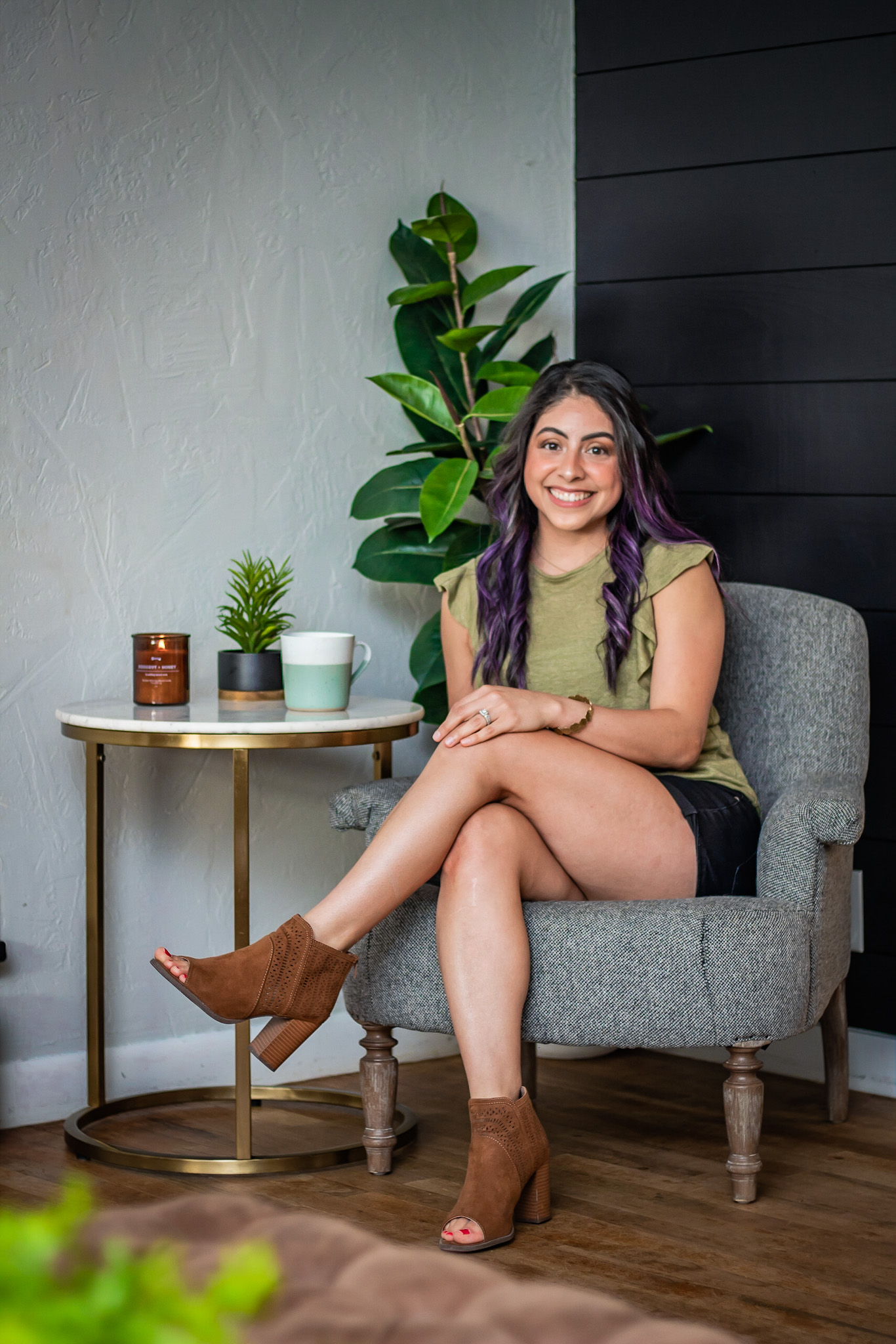 You can strive for health without subscribing to diet culture.
Sports Nutrition w/ IronMVMNT
1:1 Coaching
Group Coaching
Seminars/Webinars
Consulting
Self-guided course
Nutrition Coaching w/ Unlocked Nutrition
Disordered Eating (a range of irregular eating behaviors that may not warrant a diagnosis of a specific eating disorder)
Digestive health
Prenatal nutrition
Medical Nutrition Therapy available depending on state licensure
Link below opens to unlockednutrition.com
Group Coaching
Group of 5-10 participants
Focus is primarily on building a healthy relationship with food and implementing sustainable healthy actions
Self-Paced Courses
4-week Refocus

48hr Craving Crusher

+ More
YouTube
Anti-Multilevel Marketing Activism

Dieting/Supplement Myth-busting
Media
Nutrition expert & communicator
Favorite Resources
This list is always growing!
Merch
Take a look around!
Buy Me a Coffee
It's always coffee time 🙂
Kat Benson, RDN
Kat is passionate about providing clarity on confusing nutrition information and bridging the gap of science and application for physical, mental, & social well-being. 
Credentials & Certifications
Registered Dietitian Nutritionist (RDN)
A registered dietitian nutritionist is a food and nutrition expert who has met academic and professional requirements including:
Earned undergrad or grad. degree in nutrition. Coursework typically includes food and nutrition sciences, biochemistry, physiology, microbiology and chemistry.
Completed an accredited, supervised practice program.
Passed a national examination administered by the Commission on Dietetic Registration.
Completes continuing professional educational requirements to maintain registration on an ongoing basis.
Certified Specialist in Sports Dietetics (CSSD)
Board certification as a specialist in sports dietetics by the Commission on Dietetic Registration. The sports dietitian provides individual and group/team nutrition counseling and education to enhance the performance of competitive and recreational athletes.
Licensed Dietitian (LD)
Depending on the state, being a licensed dietitian is required for 1:1 nutrition counseling. State requirements are frequently met through the same education and training required to become an RDN.
Kat's Licensure currently includes: Texas, Kansas, & Missouri
National Academy of Sports Medicine Certified Personal Trainer (NASM-CPT)
Personal Trainers are health and fitness professionals who perform individualized assessments, and design safe, effective and individualized exercise and conditioning programs. NASM-CPTs are prepared to design exercise and conditioning programs that are scientifically valid and based on clinical evidence.
Personal Trainers do not diagnose or treat areas of pain or disease and will always refer clients with such needs to health care professionals.
National Board Certified Health and Wellness Coach (NBC-HWC)
The National Board for Health & Wellness Coaching (NBHWC) has collaborated with the National Board of Medical Examiners (NBME) since 2016 to provide a robust board certification examination.
The NBC-HWC credential represents training, education, and assessment standards, allowing for the profession to advance in all aspects of health care and wellness.
Precision Nutrition Level 2 Certified Master Coach (PN2)
A comprehensive nutrition education, mentorship, and internship program based on behavior change. An approved training program by the National Board for Health and Wellness Coaching (NBHWC).
Monash FODMAP Trained Dietitian
Learning outcomes of the course includes understanding and practical skills in the following areas:
The pathophysiology of IBS, including causes, symptoms, diagnostic techniques, alarm features and the role of breath hydrogen testing
The FODMAP concept and the FODMAP composition of foods
Implementing the low FODMAP diet in clinical practice, from assessment, through to education and managing the re-challenge phase
Troubleshooting strategies and considerations when patients are not responding well to a low FODMAP diet
Adjunct therapies, including hypnotherapy, cognitive behavioral therapy, stress management, probiotics and pharmacological therapies
Other dietary approaches to IBS management, such as fiber modification, adding glucose to fructose, the low food chemical diet and the gluten-free diet
Other applications of the low FODMAP diet, including in pediatric patients with IBS, breastfeeding mothers of infants with colic, women with endometriosis and individuals with small intestinal bacterial overgrowth. 
Kat's Approach & Philosophy
Health is blend physical, mental, social, and emotional well-being.
Mental, emotional, and social well-being are equally important as physical well-being.
If we're doing actions that support physical health, but cause harm to other aspects of health, it's not healthy or sustainable.

 

 

All foods can fit into a health-promoting/health-supporting intake.
The Social Determinants of Health are economic and social conditions that influence health status and should be incorporated into actionable coaching plans.
The client knows more about their body than the coach.
The coach is there to listen, support, and guide a client, not to force their own agenda on the client.
Healthcare is a right, not a privilege. Unfortunately, in the U.S.A., it does become a privilege. To do my part, I provide two-three pro-bono/sliding scale spots at one time in my client load.

 
My doctor's office was of little or no help with my IBS. I knew that if I was going to feel better without taking medication that actually did not help, I would need to find a solution. The nurse practitioner did mention the low FODMAP diet, but said it was very hard to follow. My research of the diet led me to Monash University and Kat is certified in the low FODMAP diet for IBS in my area. The additional ease of meeting on Zoom especially during COVID was very attractive and convenient.
I loved that Kat was so patient with me when it came to figuring out the cause of my digestive problems. We eliminate certain foods and quickly found the issues! I'm not more aware of the labels and try to eat as natural as possible.
I loved my coaching! I thought it gave me the guidance I craved while giving me grace by emphasizing how food makes me feel mentally and physically. I finally feel like I know how to fuel my body and I no longer stress about food like I used to because I know I have the information I need to make good choices I can feel good about both mentally and physically.
I really loved how you helped me reframe my thinking about food. I've never had a healthy relationship with food. Diet culture + a mom with an eating disorder made for bad role models. Now that I'm not viewing foods as "good" or "bad," I'm actually making healthier choices.
When asked if there were any specific things about the way we worked together they found particularly useful:There were so many! There was learning how to slow down and enjoy food. Think about how it tastes, the textures, the smell, the look. Take time to eat. There was learning to forgive myself when I messed up and had a bad meal. Also starting over the next meal, no the next day or the next week. There was being compassionate to myself and that it's not all strict. All foods can fit within a healthy lifestyle. I appreciated that you didn't judge me when I didn't do well and you were excited with me when I did good. I feel like you really care and really wanted to help and educate. You made adjustments to my program when needed. This wasn't a cookie cutter program, it was truly tailored to me.
Scams, Multilevel Marketing, False Advertising