Self-Paced Programs
IronMVMNT
Each week is outlined and organized to build skills for healthy practices.
Week 1
Self-Compassion & Beginning a Mindful Approach to Food
Building Food Neutrality
Mindful Eating & Bringing Attention to Food
Sensory Experiences of Food
Body Scanning
Recognizing Hunger & Fullness Cues
Week 2
What is Normal Eating? How do we start talking about nutrition?
Emotional Eating…is it Really a "Bad" Thing?
Biological versus Emotional Hunger
Emotional Eating Exercises
Food & Feelings Journal
Week 3
Building balanced meals & snacks
Meal & snack ideas
Portion sizes – learning to use your body to find best portions
Meal Prepping
Goal Breakdown
Week 4
Building your nutrition plan of care
Fullness ≠ Satisfaction
What Comes After Abandoning Diets?
Gut Health Foundations
Body Image Basics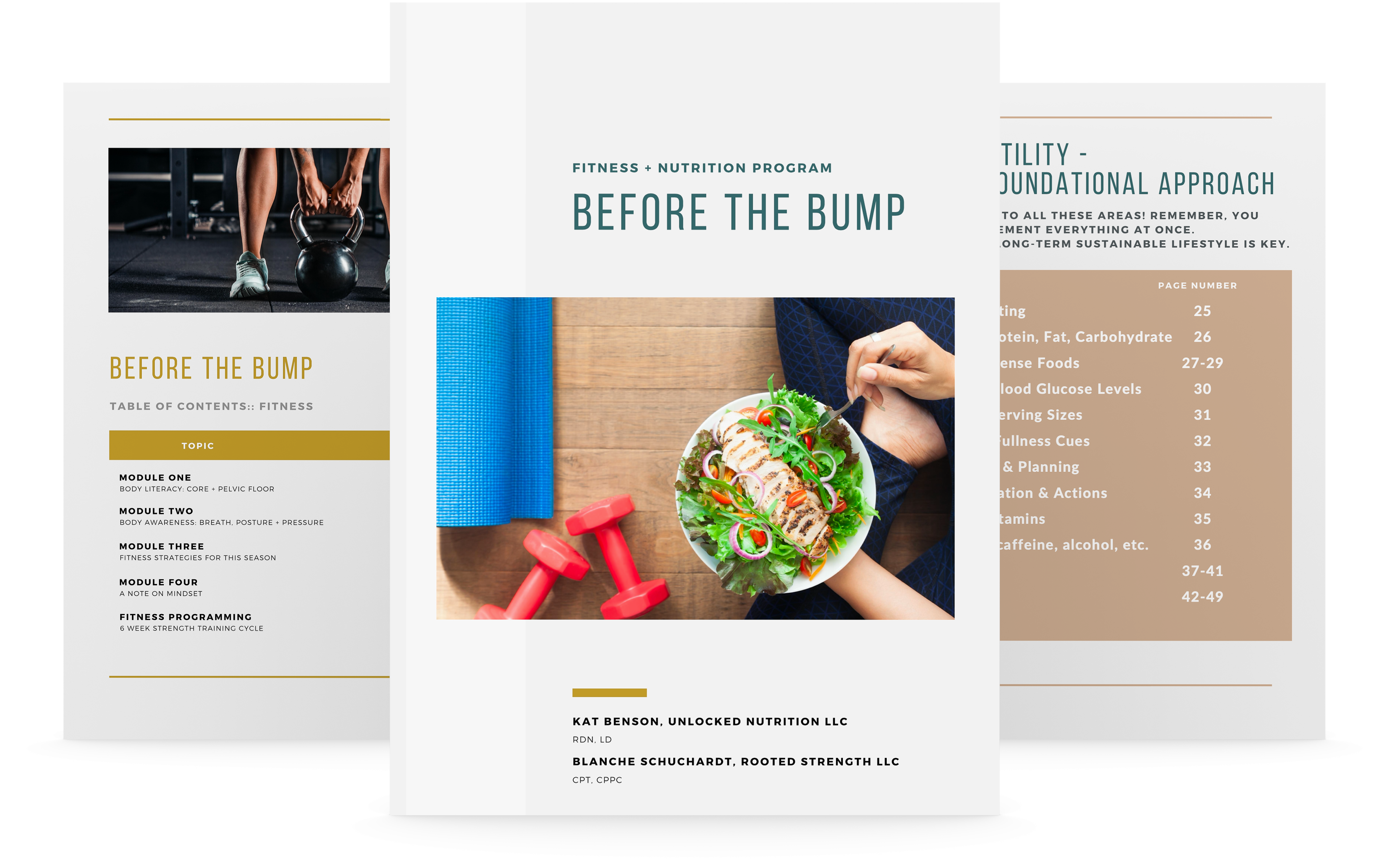 Before the Bump
Body Literacy: Core + Pelvic Floor
Body Awareness: Breath, Posture + Pressure
Fitness Strategies For This Season
6 Week Strength Training Cycle
Mindful Eating Foundations
Nutrient-Dense Food Lists
Portions & Serving Sizes
Implementation & Actions
4 Week Meal Plan
Recipes + more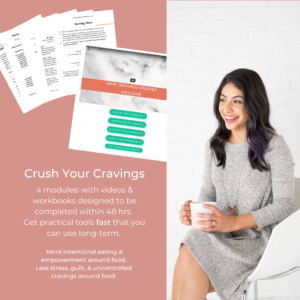 48hr Craving Crusher
Learn how to differentiate between biological and emotional cravings and how to understand them.
Learn how to have a better understanding of foods and eating patterns that promote cravings.
Find out how to build your nutrition plan to promote empowered food choices.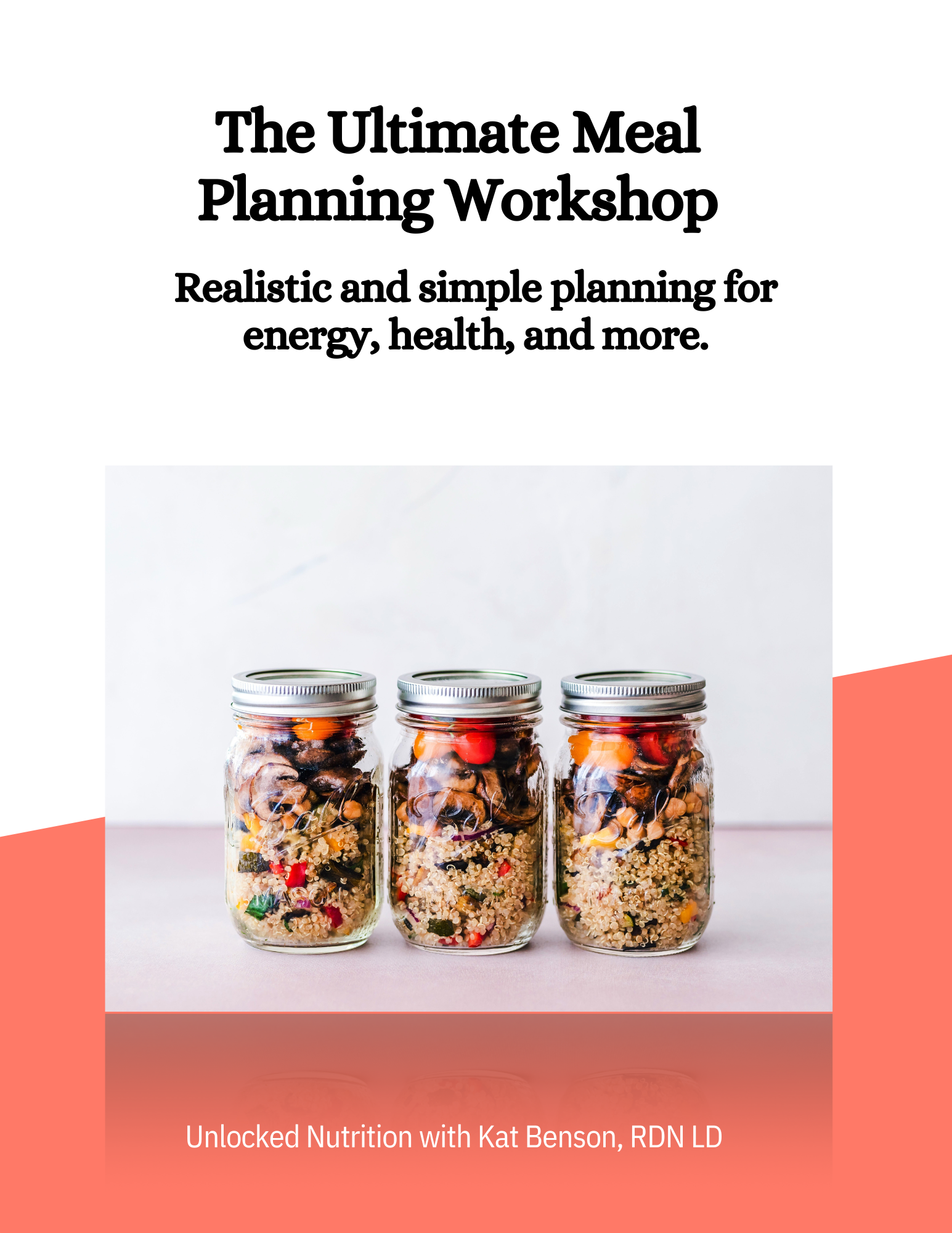 Meal Planning Workshop
Learn how to pair meals for best energy and health
Best practices for making freezer meals
Includes a 7 day food plan for ideas, recipes, and more!
Learn how to pair meals for best energy and health
Learn how to create a capsule kitchen for food prep ease